Modern Jewish Philosophy, focus on Denominations and Inter-Religious Dialogue

Campus Am Neuen Palais / Haus 15, Raum 1.08
Tel. 0331/977-124932
Sekr. Kerstin Fischer Tel. 0331/9774312; Fax 0331/9774315
E-Mail: whomolkauuni-potsdampde
Office Hours: Monday on appointment

The chair in modern Jewish philosophy engages the intellectual developments in Judaism since the Emancipation, which provided the impulse for the developments in different denominations and for greater intellectual exchange between Judaism and its surrounding religions.
Like any other intellectual discipline, Modern Jewish Theology must define its task for itself and its audience. According to Rabbi Louis Jacobs its task is "to try to present a coherent picture of what Jews can believe without subterfuge and with intellectual honesty." According to his definition, theology differs in a fundamentally way from other perspectives on Judaism. A theological approach requires an inner commitment to the truth coming from a scholarly engagement with God, which must be taken personally and seriously as guidance in life. In Jacobs's view, theology means the constant re-thinking of the deeper meaning of Jewish religion. In a dialogue with the tradition as well as with the present, it must lead to the question of God – the fundamental quest that determines the essence of religion.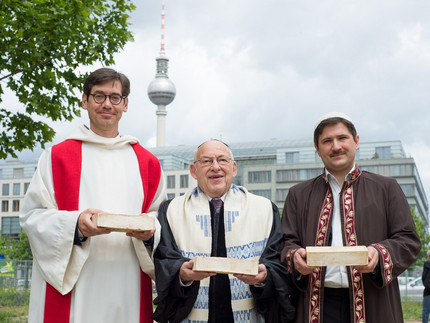 The meaning of "religion" for a particular community is defined to a large degree by the social constellation that shapes the task and topics of theological reflection. As society and religion interact, Jewish theology has always been shaped by its social contexts: related as an "Other" to the surrounding culture, it defined its essential self.
In these processes of cultural exchange, Judaism consciously reflected upon itself. From Biblical and Talmudic times on, Judaism had revised its forms and content in order both to safeguard continuity with its original essence and to allow for its development and accommodation in new contexts. Reform philosopher Eugene Borowitz has called Judaism the product of social cross-breeding.